There are no translations available.
Čtvrtý celek druhé nejvyšší anglické soutěže derby County bude naší další překážkou za dobytím anglického poháru.
Historie klubu z města Derby sahá až do roku 1884, tento klub byl také jedním ze dvanácti učastníků prvního ročníku anglické fotbalové ligy v roce 1888.
Dvojnásobný vítěz anglické ligy a vítěz anglického poháru hraje své zápasy od roku 1997 na stadionu Pride Park, který má kapacitu 33 597 míst.
Berani (Rams) jak se místnímu celku přezdívá, hrávají v černo-bílých dresech a jejich fanoušci jsou velmi oddaní a vášnivý. Jejich největším rivalem jsou 20km vzdálení Nottingham Forest.
O tom, že nás nečeká jednoduchý zápas může svědčit i to, že Derby vede bývalý trenér anglické reprezentace Steve McClaren.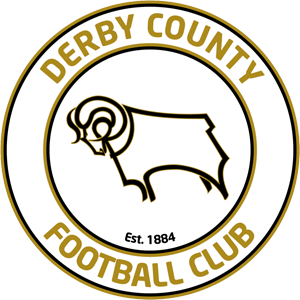 Last Updated on Monday, 09 December 2013 20:09
There are no translations available.
Naše blahopřání putuje k Franku Lampardovi, který dosáhl jubilea v anglické reprezentaci.
Anglická fotbalová asociace mu zpětně předala před zápasem s Chile (Frankův 103 zápas) zlatou čepici za odehraných 100 utkání v anglickém dresu. Frank se tak stavá osmým hráčem, kterému se toto podařilo. Již dříve se zařadil mezi tuto smetánku i další náš hráč - Ashley Cole. Frankovi se tento mezník mohlo podařit překročit i dříve, kdyby kvůli zranení nepromeškal EURO 2000 a světový šampionát v roce 2002.
Doufejme, že my Chelsea fans budeme moci sledovat Franka spolu s Ashley Colem a Gary Cahillem na mistrovství světa v Brazílii.
Last Updated on Tuesday, 03 December 2013 23:07
There are no translations available.
Neoblíbený nedělní výkop a čas přiměl klub podpořit Chelsea fans tím, že zadotoval autobusy do cca 200km vzdáleného Norwich.
Cena lístku na toto utkání byla 50 liber a to je na úrovni londýnských cen. Připočteme-li jízdné, předzápasové pivko, program atd ,stane se z toho docela drahý nedělní výlet i pro mnoho angličanů.
Klub zareagoval a přispěl na zájezd svých fans. Cena autobusu 10 liber, byla příjemným překvapením a odlehčením (věčně zatížených) peněženek fanoušků.
Nezvykle teplý a slunečný podzimní den po přibližně tří hodinové cestě mě stejně jako ostatní fans dělá vyprahlým a mé kroky směřují do hospody poblíž stadionu, která se jmenuje Complete Angler. Příjemnou hospůdku s dvou patrovou zahrádkou u břehu řeky plně okupují stovky Chelsea fans. Potkávám se šéfem místního fan klubu ,, Eastern Blues,, prohodím s ním pár slov o fan klubech dávám si s ním pivko a dále ho nechávám v klidu a míru rozdávat přes sto lístků členům jeho fan klubu.
Na stadionu máme sektor v rohu a náš počet se pohybuje přes 2500 fans. Nálada a atmosféra je od počátku skvělá. Vše se ještě zlepšuje ve čtvrté minutě, kdy Chelsea korunuje svůj skvělý nástup do zápasu gólem ve čtvrté minutě. Ba vybojoval na levé straně míč a přiťukl ho Oscarovi a ten ho neomylně poslal k pravé tyči. Oslava hráčů přímo pod naším kotlem je super. Nelze to popsat slovy.Vítězné výjezdy na Chelsea jsou pro mne o třídu lepší než mnohokrát nudná atmosféra na Bridge.
Read more...
Czech publisher CPRESS have shared an interview with us with Frank Lampard regarding his newly published book in Czech language - Frankie's Magic Football
How come that a professional football player becomes a fairytale author?
· What was your favourite children´s book?
· Dou have actually time for reading in Chelsea during the packed program?
· Do you plan to continue in writing after the end of your professional career?
1.I have a lot of time on my hands when travelling with football and I have always been interested in doing other things. This was a perfect chance at this stage in my career to do something else that I love as since my school days I've always been interested in writing and education. I have 2 young daughters myself and I have been telling them bedtime stories for years. Combining football with magical element was a perfect way to get them interested in football. They loved the stories and this inspired me to write them down and share them.
2. I loved Roald Dahl and my favourite of his books was The BFG. I have always liked a magical/ adventure theme in stories.
3. As players we have lots of time to read as we are constantly travelling from fixture to fixture on planes, buses etc. We also have a lot of free time spent in hotel rooms between training and games. I've never really been interested in computer games so reading has always been my personal preference.
4. I'd love to carry on writing the Frankie's Magic Football books after my career. This would give me an opportunity to spend more time on it and take the characters and story lines even further.
Last Updated on Sunday, 08 September 2013 18:08
30 August 2013 from 12 to 24 midnight
Riegrovy sady, Prague 2
A fan park will be open to all fans of good football on the grounds of the Parkcafé and the Sokol Královské Vinohrady stadium from 12, with music and sport on the programme along with refreshments, social facilities and, most importantly for those not lucky enough to get a ticket to the match, live transmission of the game between Munich's Bayern and London's Chelsea.
Fans who register in advance
using the simple form
and pay the reservation fee will receive
a voucher on their contact e-mail address
which, on entry to the fan park, will give them priority seats,
refreshment coupons and mainly
a chance to win tickets to the match.
More on:
<<

Start

<

Prev

1

2 3 4 5 6 7 8 9 10 Next > End >>


Page 1 of 15